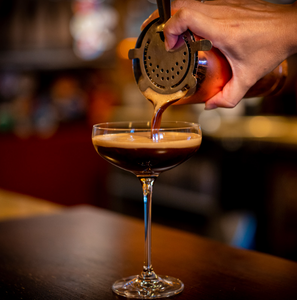 Try your hand at mixology!
What: Celebrate the start of spring with an evening of making (and of course drinking!) 3 cocktails made with Derw Coffee Liqueur, or our decaf version if you prefer.
Where: The Boathouse Hotel in Holyhead, LL65 1YF
When: Saturday 25th March, 7pm
Bring: your order confirmation email and a number for a taxi!
The cocktails we make will look impressive and taste delicious, but won't use lots of weird ingredients and equipment, so you can easily recreate them at home!